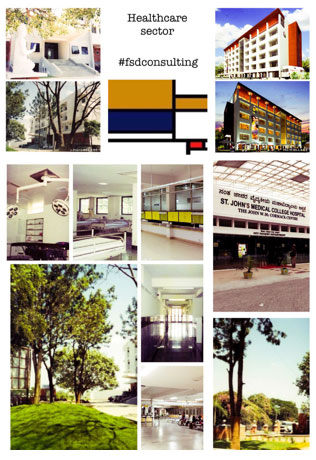 Healthcare Sector
Our expertise in the healthcare and life sciences domain spans over two decades of understanding, researching, designing and executing sensitive concerns that drive this industry. We have ably partnered with our clients to design and execute solutions which have helped our clients in optimizing operational excellence and meet with the requirements of their customers, efficiently.
How can we enhance patient care from the point of registry to the point of recovery?

We are a small nursing home and wish to become a hospital how do we go about doing this ?

We are a 100 acre campus with a college and hospital but fragmented how do we integrate to become a health city ?

The business side of healthcare is challenging…how do we build a sustainable competitive edge and stay relevant …? more importantly STAY …

We want to build a hospital …how and where do we expedite ?
These are just a few of the many questions and business concerns that we have engaged in , partnered with and addressed as challenges with our clients and arrived at real solutions that drive business relevance and thought leadership in the healthcare sector.